Lucy Marks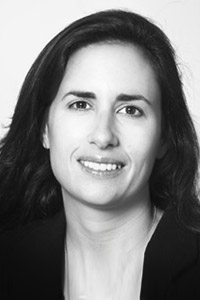 Lucy joined Moss Fallon as a partner in December 2016.
She qualified into the family law department at Mishcon de Reya in 2001 and has practiced exclusively in family law since this time, most recently as a Partner for 5 years with the specialist London family law firm, Dawson Cornwell.
Lucy speaks French and Spanish. She studied modern languages at Cambridge University and worked both in Madrid and Paris.
She specialises in cases involving financial disputes arising on divorce or relationship breakdown, often acting in high value assets cases. She also deals with private children cases including leave to remove from the jurisdiction and international jurisdictional disputes.
Lucy has been involved in the following reported cases:
S v T (permission to relocate to Russia) [2012] EWHC 4023 (Fam)
N v C [2013] EWHC 399 (Fam)
H v W [2013] EWHC 4105 (Fam)
AVB v China [2014] EWHC 3975 (Fam)
H v W (Costs) [2014] EWHC 2846 (Fam)
Quotations in recent legal directories include:
"Hardworking and extremely honest" (Legal 500, 2011)
"Sources are impressed with her thoroughness" (Chambers 2013)
"She is very rational, but she completely understands the emotional and psychological angles." (Chambers 2014)
"Praised for her proactive and pragmatic approach to both children cases and matrimonial finance disputes" (Chambers 2015)
"She doesn't get bogged down in the detail but is happy to look at the bigger picture", according to impressed sources (Chambers 2016)
Lucy was included in the Thomson Reuters directory of Super Lawyers 2015 and listed as a Prominent Figure, Power Women in Citywealth Directory of Lawyers 2015.