Bindu Malkan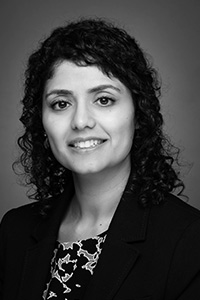 Bindu has over 15 years' experience, assisting individuals with a range of issues following relationship breakdown: divorce/separation, cohabitation disputes, domestic violence, children and division of financial resources. She also assists with pre/post nuptial, cohabitation and separation agreements.
Bindu is able to understand the needs of her clients and the importance of constructive and cost-effective advice. She has particular experience in high net worth matters.
Bindu is also a Resolution trained Collaborative Lawyer and Family Mediator and encourages out of court, practical solutions where possible but if not, will guide clients through the court process.
Outside of work, Bindu is a supporter of the good work that charities do and is currently working for the NHS as a volunteer responder and used to be a Time 4 You Volunteer at Southampton General Hospital (SGH). She has taken part in several running events and undertook a Sky Dive for SGH raising funds for the elderly care wards.