Lorraine Jones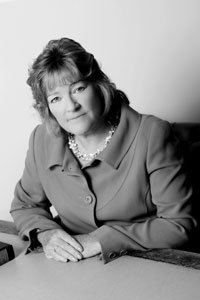 Lorraine studied at Guilford College of Law and began her career with a practice in Reading, Berkshire initially as a criminal lawyer. Becoming a Partner in 1986, she later moved to Wiltshire in order to open new offices and began specialising in Family Law.
In 1991 Lorraine's practice merged with Thrings Solicitors with whom she was a Partner specialising in Family Law working from both their Swindon and London offices.
Towards the end of 2008 Lorraine joined Moss Fallon in order to fully focus on her specialised areas of family work acting for clients whose assets include Trusts, Shares, Pensions and other Business interests. She has worked with a number of high profile clients and complex cases, both national and international.
Lorraine also sits as a Deputy District Judge.
Married with two children, Lorraine lives with her husband in the Cotswolds. Outside of the law she enjoys travel, skiing, cooking and entertaining.