Amanda Hampton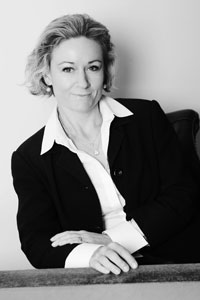 Amanda lived the first ten years of her life in Kenya and Swaziland, subsequently moving to the UK, where she lived and was educated in London.
She read law at Buckingham University, although a keen interest in the arts resulted in a complete change of direction, leading to her working at Sotheby's in Bond Street for fifteen years in the Fine Arts, Decorative Arts and Jewellery Divisions, an exhilarating environment in which she dealt with every aspect of auction administration, including the production of catalogues and the often fraught but exciting organisation of worldwide exhibitions.
On finally leaving London in pursuit of a country lifestyle, her original legal training paid dividends on joining the family team at Wilsons in 2006, and ultimate involvement in the establishment of Moss Fallon.
Amanda retains a keen interest in the Arts and returns as frequently as possible to East Africa.