Harrison Boyd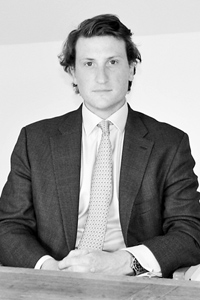 Harrison completed his LPC at the City Law School in 2014 before joining a specialist family law practice in London as a Paralegal. He joined Moss Fallon in January 2015, and qualified as a solicitor in October 2016. He was made a Partner in September 2019.
Harrison specialises in all areas of family law. He has acted for clients from a variety of backgrounds in both financial remedy and children act proceedings, and on issues that arise upon the separation of unmarried couples. Clients find him extremely approachable and easy to speak with, as he offers a pragmatic view and solution to issues which are usually highly sensitive and emotional.
Harrison grew up in Northern Ireland, but has spent considerable time in the West Country. He now works mainly from our London office. In his spare time he enjoys skiing, having qualified as a ski instructor in Argentina in 2009, riding and other country pursuits.